About the Vend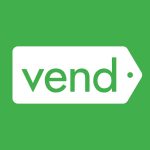 One of the more popular restaurant POS systems on the market today, the beauty of the Vend environment comes from its simplicity and its extensibility – available anywhere, at any time, and with unlimited accessibility thanks to its cloud computing background.
Originally intended to be an e-commerce only platform, Vend has slowly transitioned away from being a "single-purpose" kind of POS to something that can suit all different types of businesses, including restaurants, cafés, and the like.
Best of all, this particular platform is designed to accommodate everything from a single store to more than 20 different locations all inside of one slick, easy to use administrative backend. 
Combine that with the fact that Vend can be used on iPad and iOS devices as well as Mac and PC devices and you're looking at a feature set here that just works right out of the box.
Why Vend POS?
The ability to manage so many different locations all in one single administrative backend, providing you with the data and access to information you need across the entirety of your businesses, is a huge advantage for Vend.
Instead of having to manage multiple POS back ends at once, combing through a lot of redundant data, and adding a lot of extra effort to your workflow you'll find everything you need inside of this single location set up. It doesn't get a lot more streamlined or simplified than this.
Why Choose the VendHQ POS Platform?
Everything about the Vend platform has been designed from the ground up to be as future proof as possible, recognizing the importance of cloud accessibility, cloud computing capabilities, and the "mobile app environment" all of our businesses are swimming around in today.
Unlike some of the legacy POS systems out there VendHQ has been established to work well with modern technology straightaway, built on a foundation of next-generation tools that use cloud computing and the cloud environment to tap into the kind of power and connectivity options you might not find elsewhere.
VendHQ Drawbacks
The biggest drawback for Vend (from a restaurant owner standpoint, at least) is that it isn't designed for the hospitality or food service business specifically.
As we mentioned above, there are a lot of tools that make this an attractive option for restaurants, cafés, bars, and the like but this is taking a more holistic approach to retail in general from a POS standpoint.
Final Verdict
All told, folks appreciate the flexibility, adaptability, and extensibility of the Vend environment – and for good reason.
This is a solid POS even if it isn't specifically engineered with restaurants and those types of businesses in mind.
Beschikbaar in de volgende winkels