About Toast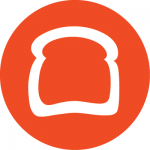 One of the things that helps to separate Toast from the other options on the market today is its "hardware agnostic" approach that not a lot of other cloud-based POS systems are leveraging these days.
Rather than tying you directly to an iPad the way that some of the other cloud-based solutions out there will, you'll be able to use Toast on a multitude of different hardware solutions – including iPads, traditional POS devices, and other tablets as well.
The backend administration component of Toast is easy to use and provides in-depth data and analytics, helping to make this one of the most popular options with tens of thousands of restaurants all over the world today.
What Makes Toast POS Standout?
Aside from the fact that Toast works with so many different pieces of hardware (via the Toast POS, Toast Go, and Online Portal options), the other big differentiating feature that separates this platform from the others is the depth of features it provides in the system without burying them under a multitude of user interface elements or menus.
Review after review is glowingly positive about how intelligently designed Toast is from top to bottom, with systems that are obvious even with just a little bit of training. This isn't something that you are going to have to spend weeks implementing with your staff to get them to make the most of all it has to offer.
Updates are always lightning fast from the folks at Toast as well.
Why Choose the Toast POS Platform?
If you're looking for a system that works across a variety of different devices (including Windows), can work with traditional POS hardware as well as smart phones and tablets, and provides you with a detailed analytic backend with plenty of data about your business – available on any internet enabled device – you'll want to look closer into all Toast offers.
Toast Drawbacks
The biggest knock against Toast (almost universally, too) is that the customer service experience can be a bit hit or miss depending on the agent you are speaking with. Hopefully this is something that the company will iron out moving forward as they have a really great POS system otherwise.
Final Verdict
While maybe not quite as "hot" as some of the other cloud-based POS platforms available today, there's a lot to really like when it comes to Toast – especially if you want to use a bunch of different devices as POS options in your restaurant.